What are your credentials?
I hold a Masters Degree in Education from The Citadel in South Carolina and am licensed with the State of Georgia as a Professional Counselor. I have over a decade of experience as Nationally Certified Counselor in the field of chemical addiction. I have chosen to no longer be active with this credential.
Where do you practice?
I serve many North Fulton areas to include Johns Creek, Alpharetta, Suwanee, Roswell, Norcross, Duluth and Forsyth County .
When can I schedule an appointment?
If you would like to schedule an appointment, the easiest way is to schedule an appointment online as a new client using the patient portal. Or, you can reach me via email at 4ThoughtCounseling@gmail.com. Once I receive your email, I will phone you for a brief conversation. The purpose of the call is for us both to determine how I may best be of service. Should the reasons for counseling be outside of my area of expertise, I will assist you in locating referrals.

What are your hours?
I have mostly daytime and occassional evening appointment availability, and appointment times can be somewhat negotiable. I offer tele mental health sessions via Doxy.me that is a HIPPA compliant platform for video sessions.
How long are sessions?
Individual sessions range from 30 minutes to 60 minutes. All sessions end a few minutes early to make the next appointment time and to collect payment. Group sessions are 1 hour 15 minutes. "One time only" sessions are 2 to 3 hours with booster sessions being 50 minutes.
Do you take insurance?
What is the cost for counseling?
This is discussed in the tab "Using Insurance vs. Self Pay"I will provide you with a Superbill to submit to insurance if you choose to seek reimbursement.
​
How do I know what my copay is for each session?
Please phone Peace of Mind Billing to learn your copay. The number is 770-559-4349.
Will our sessions be confidential?
Counseling is provided on a private and discreet basis. All matters remain confidential with the following exceptions:
Any past or imminent harm or abuse to a child.
Any imminent threat of harm to self or to another .
Courts or a Judge may order disclosure of a clinical file.
404-625-3031
​4ThoughtCounseling@gmail.com
In case of an emergency please contact your local hospital,
call 911 or the National Suicide Prevention Lifeline: 1-800-273-8255
COUNSELING-HYPNOTHERAPY-VIDEO/PHONE-CONSULTATION-SPEAKING
Powered by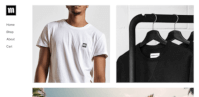 Create your own unique website with customizable templates.